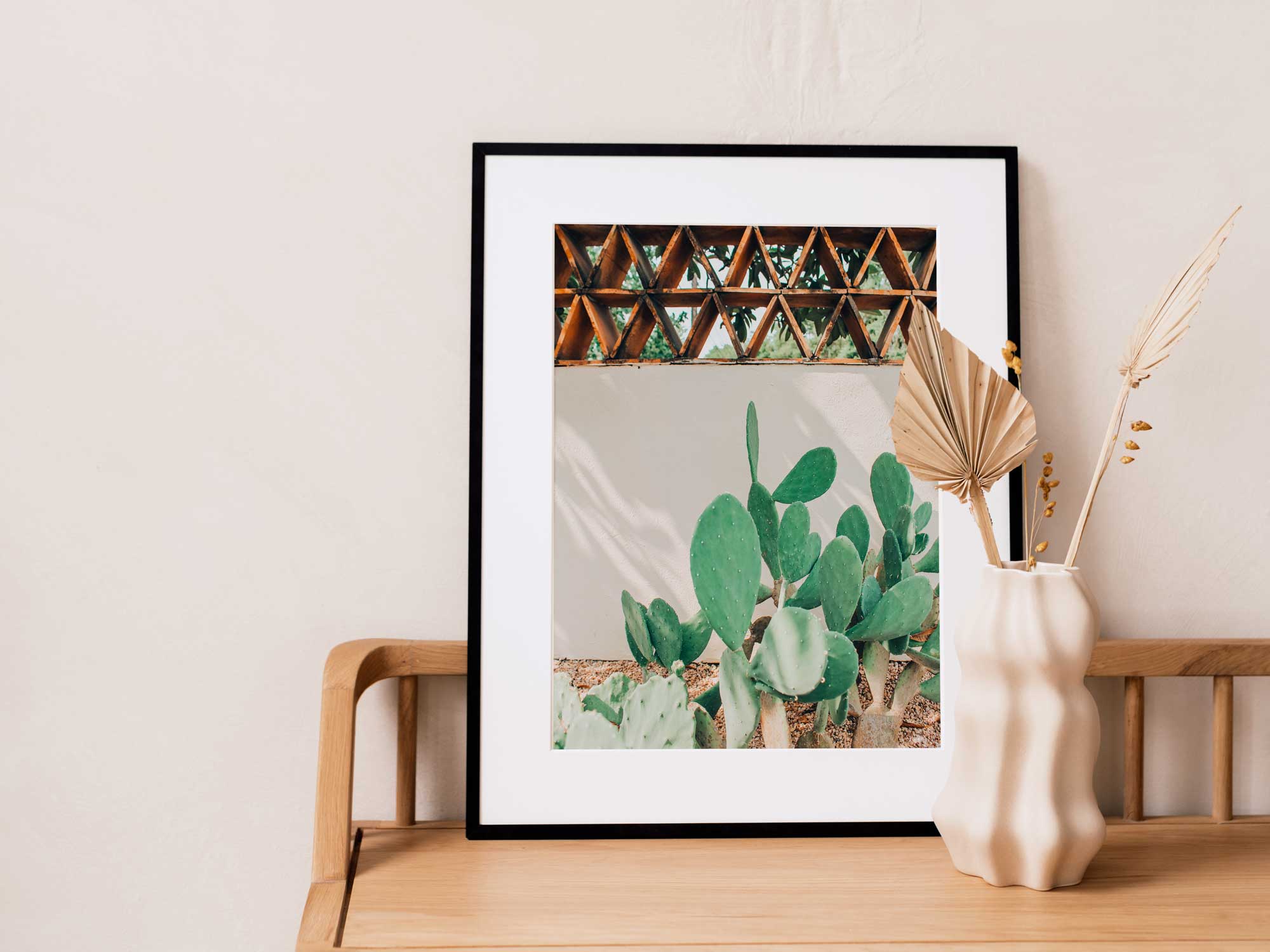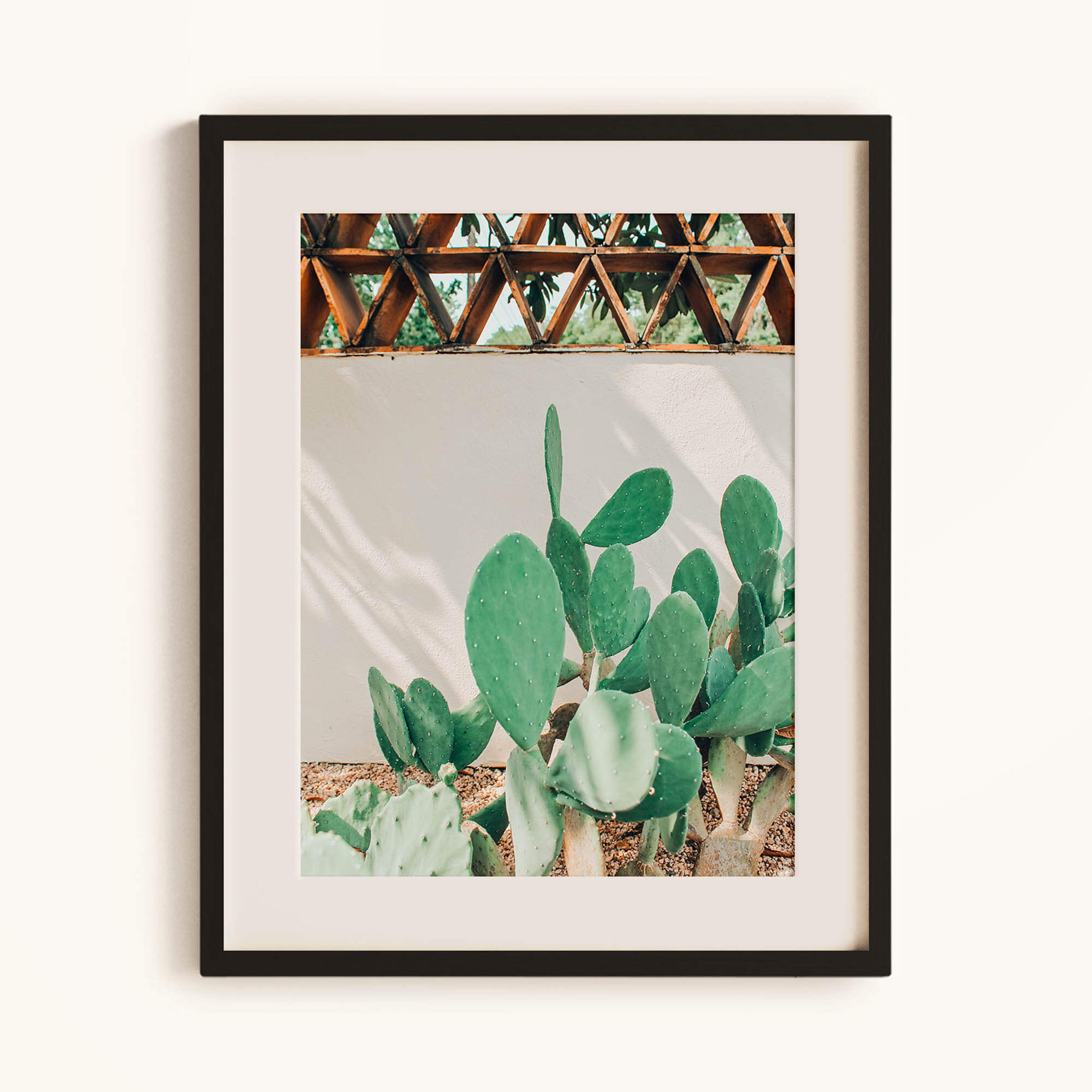 Breezy Prickly Pear Print
Description
Transform your living space with this stunning photography print of a prickly pear cactus against a breeze block wall, captured in Austin, Texas. The vibrant colors and intricate details of this artwork are sure to add a touch of nature and tranquility to any room. The contrast between the soft green of the cactus and the rugged texture of the breeze block wall creates a beautiful and unique balance. This print is perfect for anyone who loves nature, gardening, or simply wants to bring a little bit of Texas into their home. It's a perfect addition to any style of home decor and will instantly brighten up your space.
Information
Frame not included.
Material: Printed on matte, acid-free, archival paperPackagingPackaged in a clear sleeve with backing board inside a rigid mailer.
Available sizes: 5in x 7in, 8in x 10in, 11in x 14in
Packaging: Packaged flat in a clear sleeve & rigid mailer. The prints are printed in-house and shipped from our Austin, Texas USA studio.
Please note that printed images may appear slightly different then those you on screen but I strive to print them as accurately as possible
Free shipping on orders over $100
Breezy Prickly Pear Print